Ruatau Perez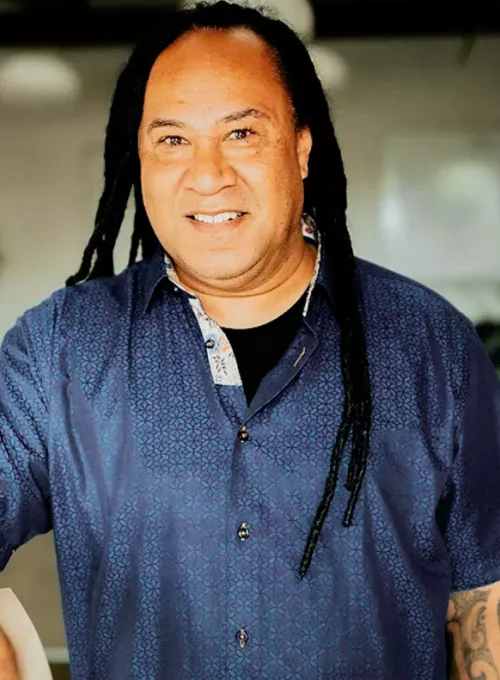 Ruatau Perez is passionate about sharing his knowledge of Whare Wānanga, guided by his own Tūpuna to share an indigenous worldview of health and well-being for modern-day living.
Ruatau spent ten years training under the renowned Rongoā practitioner Papa Hohepa Delamere. During this time, his interest in Māori philosophies grew, and he learnt and trained in mirimiri, romiromi Rongoaa wairakau/plant medicines and other Te Ao Māori approaches to healing, health, and wellbeing.
Using this extensive knowledge, he is now the Founder and Lead Practitioner of Te Arateatea Trust, which supports individuals and whanau to access Rongoaa Māori and traditional Māori healing practices. The trust empowers participants to embrace cultural and spiritual practices that directly enhance their mental, emotional, and physical well-being.
Since 2000, he has conducted wānanga in Aotearoa and worldwide, sharing knowledge about Te Ao Māori healing traditions. Ruatau also serves on the ACC Rongoa Māori Advisory Board. 
Additionally, Ruatau serves as the co-organiser of Mauri Tau, a two-tiered approach to suicide prevention for whānau in Ōtautahi Christchurch. Mauri Tau is designed to provide whānau with traditional wisdom and knowledge to facilitate their healing journey.
Links:
Te Arateatea Media and Supporters
Te Arateatea – a different approach to health and wellbeing
Te Arateatea Trust – Practitioners
Rongoā Māori practitioner hopes traditional healing system becomes mainstream