Teah Anna Lee Carlson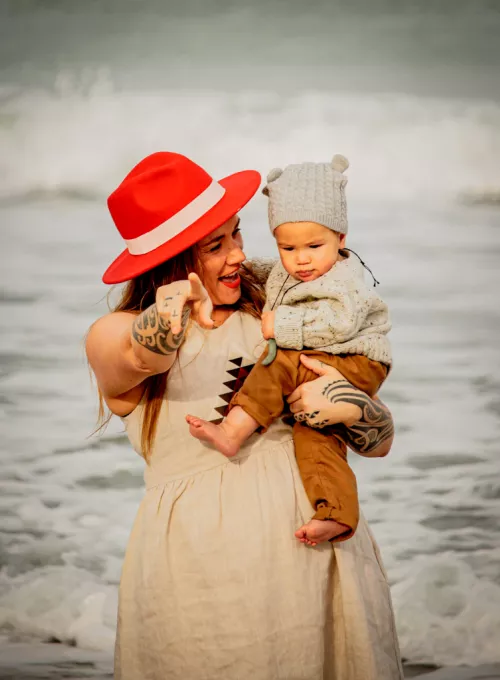 Dr. Teah Carlson PhD is a Kaupapa Māori researcher and evaluator dedicated to shifting power back to whānau and communities regarding the design and delivery of health services, workforce development, governance, qualitative methods, strategy, and evaluation.
Current projects include The Tīpuna Project: Māori and Pākehā collaboration based in Aotearoa to innovate and evaluate research practices that include Indigenous and settler ancestors. Tangata Whenua, Tangata Ora: Investigating health gain through whenua initiatives. Hapai te Hauora: Rangatahi perspectives on hauora. A Better Start E Tipu e Rea' National Science Challenge "Raranga, raranga taku takapau: hapū ora for tamariki". Deep South Science Challenge: Te Aho 202. Kai ora: Restoring local Maori food systems.
In 2018, she completed her Ph.D. in Public Health a Health Research Council-funded project called Kaupapa Māori Evaluation: Transforming health literacy. She works as a kaupapa Māori researcher and evaluator at SHORE and Whāriki Research Centre.
Teah is also a co-leader on a whānau-centred health programme called Ngākau Oho. In this mahi, she supports injury recovery through customary Māori ways of healing. The aim is to give Māori a choice in their health and wellbeing journey, including knowledge of and access to rongoā Māori.
Links:
Community Research – Teah Carlson
Reclaiming a te ao Māori approach to injury recovery
Dr Teah Anna Lee Carlson B Soc Sci (Hons), MAP, PhD