Rawina Higgins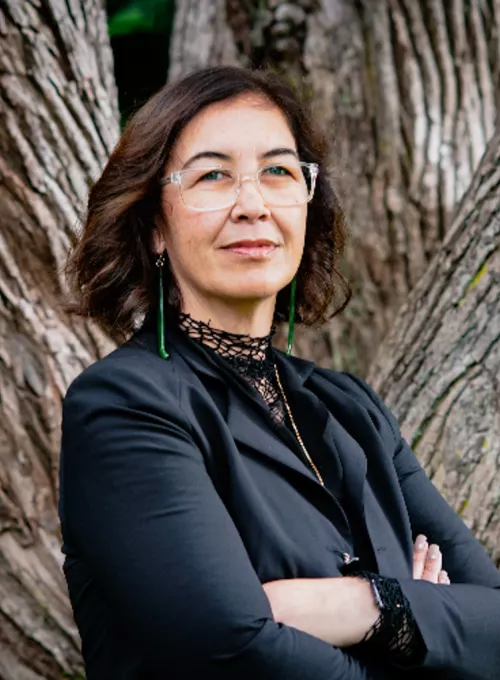 Professor Rawinia Higgins FRSNZ has dedicated many years of service as one of the country's leading experts on Māori language revitalisation, specialising in Language Planning and Policy.
Professor Rawinia Higgins was appointed Deputy Vice-Chancellor (Māori) Tumu Ahurei of Te Herenga Waka Victoria University of Wellington in 2016. She was previously the University's Assistant Vice-Chancellor (Māori Research) and Head of School for Te Kawa, a Māui School of Māori Studies.
Professor Higgins came to Te Herenga Waka as a senior lecturer in 2009 after holding academic positions at the University of Otago for 12 years. Her research expertise is Māori language revitalisation, more specifically language planning and policy, tikanga Māori, culture and society.
Rawinia has been a member of the Waitangi Tribunal since 2013, and in 2022, she was appointed to the Reserve Bank of New Zealand Board. She is the Chairperson and Commissioner of Te Taura Whiri i te reo Māori, the first woman to be appointed to this role. In addition, she has held several governance and advisory roles for iwi, Crown entities and government advisory boards, including the Chair of Te Hāpai-ō, Māori Advisory Group for Te Kawa Mataaho, and recently appointed as the Co-Chair of the Mātauranga Māori Performance Based Research Fund assessment panel.
In 2015, the Minister for Māori Development appointed her chair of the Māori Language Advisory Group, which shaped the Māori Language legislation enacted in April 2016. Te Mātāwai was created as part of the new legislation and governed the Māori Language Strategy dedicated to whānau, hapū, iwi and Māori communities. In 2021, she was elected as the Pacific Region representative on the Global Taskforce for the International Decade of Indigenous Languages, UNESCO. In December 2022, she was invited to speak at the high-level event to launch the International Decade of Indigenous Languages at the United Nations in New York.
 In 2017, Rawinia was awarded the Te Waiti award for te reo and tikanga at the Matariki Awards. In 2019 she received the Pou Aronui for Distinguished Service to Humanities for her advances in social policy and development related to Māori language revitalisation. The following year she was made a Fellow of the Royal Society of New Zealand Te Apārangi.
As Deputy Vice-Chancellor Māori, Professor Higgins has led a range of initiatives to assist Te Herenga Waka to deliver better opportunities and outcomes for Māori. In 2016, she successfully launched the Māori outcomes framework, Mai i te Iho ki te Pae, and is currently leading The Living Pā, the redevelopment of Te Herenga Waka marae into a sustainable living building.
Professor Higgins graduated from Victoria University of Wellington with a Diploma in Māoritanga Tohu Māoritanga and a Bachelor of Arts and has a PhD from the University of Otago. She also holds an RSA Cambridge CELTA qualification.