Maraea Mokaraka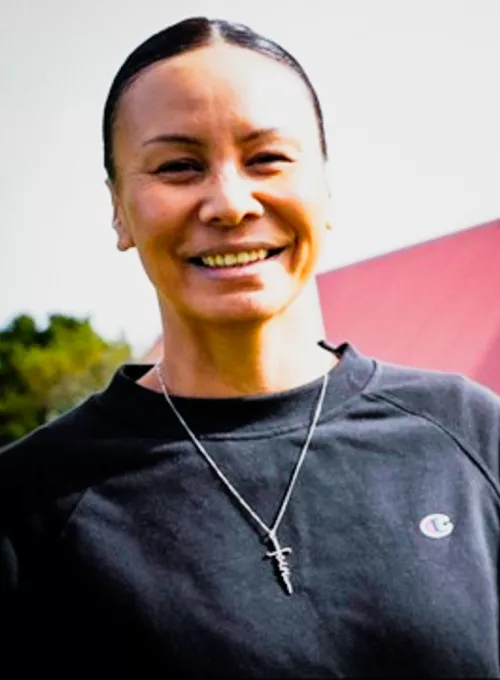 Maraea Mokaraka is passionate about whānau transformation and building healthy communities. She has been involved in many community and mentoring programmes to work towards positive changes. She has spent over a decade working within the alcohol and other drugs sector as a practitioner and supervisor. She is now utilising these skills in a management role in the housing space with Lifewise.
Maraea has a Bachelor of Social Work Biculturalism in Practice, a Graduate Diploma in Bi-cultural Supervision, and professional registration with the Social Work Registration Board. Maraea is also a Ngāti Whātua Ōrākei whānau representative on the Odyssey board, which supports people to live free from addictions.
Maraea is the organiser of the Whakaoho Wairua Suicide Prevention Wānanga. This initiative is Orakei's first whānau-led suicide prevention kaupapa, aligning with the marae's 10-year mental health and wellbeing strategy. Maraea was also able to extend this programme into areas such as Otara.
This project allowed local Orakei rangatahi to learn about suicide prevention. It also provided tools for how best to support those who may have experienced the effects of suicide in their whānau. The Whakaoho Wairua Suicide Prevention Wānanga included Marae-styled wānanga, which integrates both Māori and non-Māori mātauranga. The long-term objective of the programme is to normalise suicide prevention and discussions within whānau and the community.
 
Alongside the Suicide Prevention Wānanga, Maraea works alongside her husband, a trained counsellor providing well-being workshops to rangatahi in schools, providing a safe space for korero to maintain a healthy and balanced hinengaro.
Links:
 
Pou symbolises iwi's vision to eradicate meth