Jude Porteous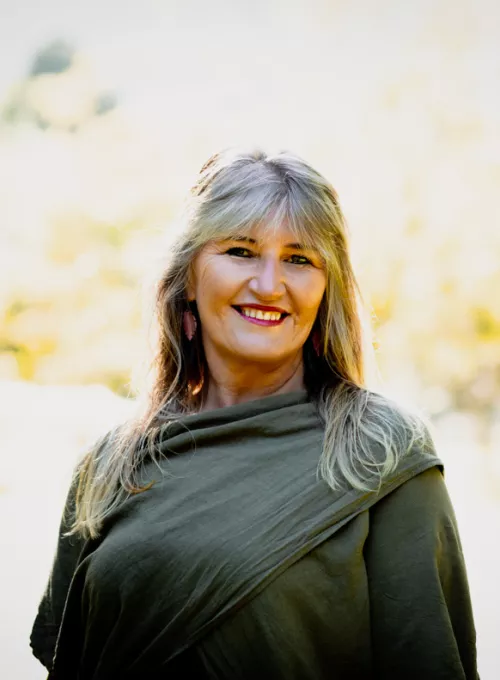 Jude Porteous is passionate about supporting those struggling with mental health using therapy supported by nature and animals.
Jude knew growing up that she wanted to become a social worker, however, life took its course.  Jude finally pursued her social work degree at 46 years old and found the experience of studying to be life-changing and fulfilling. After acquiring a farm and realising its healing potential, she decided that working from the farm would be incredible. She then completed her degree, studied Animal-Assisted Therapy, and established Fossil Creek Farm Trust.
As a co-founder, Jude continues to work as a social worker at the trust alongside other qualified social workers. The farm spans 100 acres and is home to 150 animals. It serves as a safe space and healing sanctuary for tangata whenua while also aiming to restore the native whenua, flora, and fauna.
The trust offers well-being wānanga, group therapy, and individual therapy for rangatahi, wahine, and tane. Nature and animal therapy are integrated into the experience, focusing on preventing suicide and providing support.
Links:
The Tasman therapy farm where alpacas, horses and miniature donkeys work their magic