Hayden Wano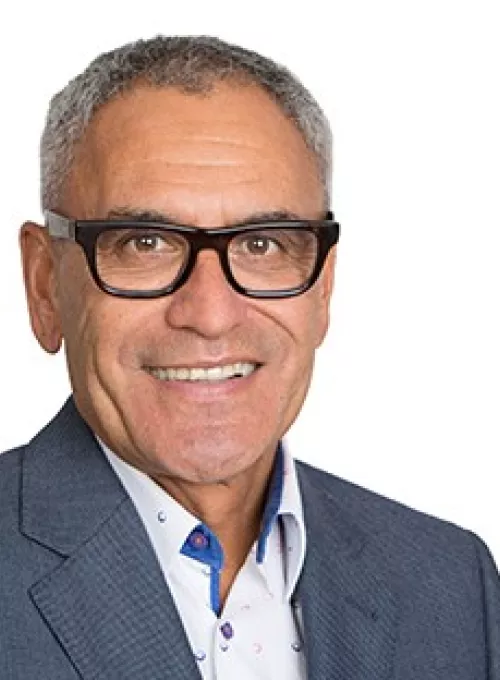 Titiro! Titiro ki te maunga tiitoohia, Runga o Parihaka. Ko Ngaati Moeahu me Puketapu ngaa hapū.
Hayden has been at the forefront for many decades of leading growth of Māori health services. He has done this by working alongside other Rangatira (Leaders) in Taranaki and from across Aotearoa.
Hayden's leadership qualities resonate around empathy, building momentum and community insights. His ability to listen to all points of views engage openly, make concise decisions and then clearly communicate his findings. He built, and has led Tui Ora for two decades, and seen the company grow from 10 staff to employing some 180 people across Taranaki – many of which are Māori households.
Hayden can walk and talk comfortably across many dynamic environments, whether it be in a marae (ancestral house), a whānau hui (family meeting), corporate boards, a ministerial meeting, a community trust, a commercial or political debate, or with global leaders or internationally recognised education forums.
Hayden's expertise is around making things happen. He is open to new thinking, business models and looking at where the people of Taranaki can benefit from the change.
Hayden has recently retired from the role of Chairman of the TSB Community Trust and under his leadership there has been a huge investment and focus on youth, families and Māori communities. He is on the Board of TSB, is an Alumni of Columbia University (USA). The former Chair of both the National Health Board and Taranaki District Health Board. He was recently elected to the Taranaki Chamber of Commerce as a director. Notably, he is also the chair of his marae at Parihaka.
Hayden is passionate about finding solutions and building capability in Taranaki and across Māori communities.
Hayden understands, to drive change requires leadership, deep understanding and insights. In undertaking the various roles, or past roles, Hayden respects those whose views differ.
That said, Hayden's leadership is about momentum and ongoing learning which benefit the wider Taranaki community. That summarises his leadership. For wider Taranaki.
Profile By
Wayne Mulligan, Executive Director, Biogenix, Te Atiawa, Taranaki, Ngāti Ruanui and Ngāti Maniapoto