Chris Ranui-Molloy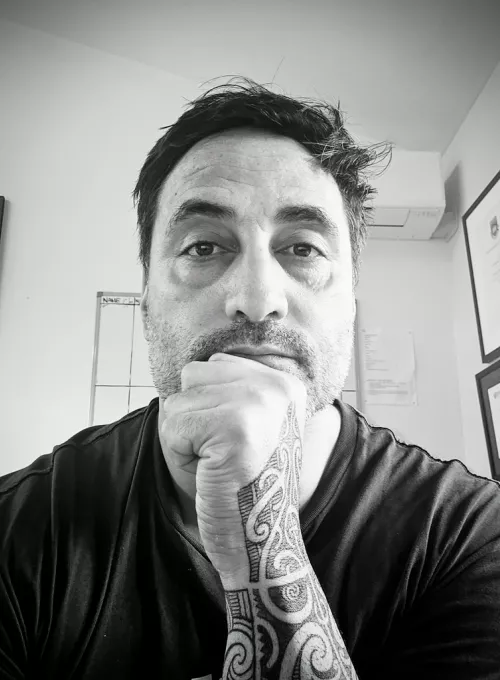 BPSA (Acting) MA Arts (Drama) Addictions Practitioner DAAPANZ
Chris Ranui-Molloy's goal is to develop a unique therapeutic addiction programme that combines performing arts and addiction counselling practices. He envisions this programme as a pathway to support Māori individuals dealing with addiction.
Growing up in a small ex-forestry gang community, Chris witnessed the prevalence of anti-social behaviour exacerbated by factors such as unemployment, limited education, mental health challenges, violence, and substance abuse. It was only after he moved to Auckland to pursue a Bachelor of Arts, embarked on an acting career, and travelled overseas that he realised the extent to which toxic behaviour was normalised in his childhood community.
Having personally experienced severe addiction and depression, anxiety, homelessness, and incarceration - Chris is now dedicated to supporting others struggling with drug and alcohol dependency as an addictions practitioner and creative therapy consultant.
Drawing upon the tools and strategies that have aided him in his recovery (he is now over six years clean and sober), he aims to give back and demonstrate to Māori individuals that recovery from mental health issues and addiction is achievable. Chris has completed a Diploma in Mental Health and Addiction through Te Taketake. As an aspiring Māori health practitioner, he is on the pathway to becoming a future Māori health leader.
Chris is the founder and director of Recovery St - A tikanga-led therapeutic organisation that fuses creativity and clinical techniques to enhance mana and a person's emotional, social, cognitive, physical, and cultural (including spiritual) functions, one-to-one counselling, group work, wānanga/retreat.  The creative therapeutic 10-week program allows whānau with lived experience with addiction and mental health to engage.  This initiative has been showcased in various settings, including residential rehabilitation, the Narcotics Anonymous community, Mason Clinic, and theatres by sharing stories of strength, hope, and resilience.
New programs are set to launch in Auckland and the Bay of Plenty in 2024.
Links: