Tohaina ō painga ki te ao
Share your gifts with the world
Wayne's iwi is Ngāpuhi from the winterless North. He is colourful, brilliant, humorous wonderful Papa, whānaunga, hoa, artist and weaver. His keen sense of colour and fashion being a hallmark of Wayne's style! Wayne is honest compassionate and generally your all-round nice guy!
Wayne, the quintessential leader!
Interacting with others his naturally inquisitive nature and ability to connect with people from all quarters with empathy and truth is a quality of leadership. In 2000 Wayne project managed the development of the Rangatahi Acute Inpatient Unit at Kenepuru Community Hospital based on a bicultural framework. In 2002 he was the consultant for the development of the Inter-Sectoral Severe Conduct Disorder Programme for the Lower North Island with Capital Coast, Ministry of Education, Child Youth and Family. Wayne is a member of the National Expert Advisory Group on Antisocial Behaviour
Wayne demonstrates tenacity, striving always to follow through on kaupapa that make a difference, melded with his sharp wit and quick-thinking he is a strong leader.
Wayne has had the opportunity to work alongside many Kaumātua which has added immensely to his knowledge. His demonstration of tika, pono and aroha underpin his approach, taking mana (power)enhancing style to enact these precious cornerstones of tikanga. In Wayne's words, "Kaumatua have blessed me with understanding things beyond the immediate" Wayne captures kaumatua thinking with the whakaaro (reflection) "knowledge is one thing – wisdom is knowing what to do with knowledge."
Wayne's ability to transform the spoken word into the world of the reader through his writing brings influence as a strong and necessary skill he possesses amongst many more. He has worked in collaboration with others to produce the Takarangi Cultural Competency Framework. The cultural competency framework supports health and social services practitioners to engage and work effectively with a range of people from diverse cultures and recognising the impact of culture. Alongside Judi Clements, Wayne has written a chapter on Māori Health in the book on Critical Psychiatry and Mental Health: Exploring the work of Suman Fernando in clinical practice.
Thoughtful enquirer, provocateur Wayne can articulate thinking into expressions of pragmatic doing resulting in eloquent solutions to sometimes difficult and challenging situations. He is an eloquent speaker who can command an audience to think deeply, act authentically and take action. Wayne's pragmatism is demonstrated in the way Wayne pulled together a team of fourteen Māori to work together using the Best Practice Guide for Management of Antisocial Behaviours (which Wayne has written) to improve Māori health reality in Manawatū. The team has persevered despite other district health board's weakening their Māori health commitment. Key to improving the Māori health reality has been making and sustaining our relationships with Iwi and Māori providers to weave together our collective abilities to forge health journeys that are relevant for our whānau.
Wayne's contribution to collaborative leadership through multiple supervision responsibilities is strong he is both a giver of knowledge and happy to mentor. He has made and will continue to make a strong contribution to changing the narrative and helping to make stronger the legacy of transformation. Wayne is currently establishing a postgraduate internship based in Māori Health at Mid-Central District Health Board to foster Māori Health Leadership new graduates.
I am privileged over the years to see Wayne flourish and grow his style of leadership and remain steadfast to contributing to the kaupapa (topic) of advancement for Māori his generosity and willingness to work hard are a tribute to an awesome Tane role model.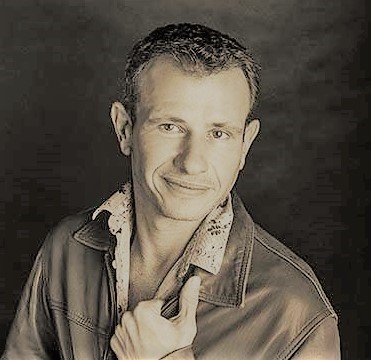 Profile by:
Materoa Mar, Ngāti Whatua, Ngāpuhi, Ngāti Porou; Upoko Whakarae - Te Tihi o Ruahine Whānau Ora Alliance; Director - Māori Health for Central Primary Healthcare Organisation